I Won!
Last night I went to the first meeting of the local knitter's club, held at
Aunt Debbie's Knit and Stitch
. Eight women of various ages attended. We showed off the things we were working on, were taught a "tip of the month" and otherwise, just sat and visited while knitting. Our names were put in a basket for a door prize draw and I won these.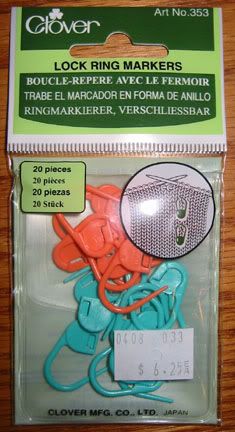 They are clip style markers. I have collected lots of knitting accessories, but this is one thing I did NOT have, so it was a good score. No more safety pins as markers for me. :-)