A fiber-crafts fanatic who lives to create. Lately I've been knitting and sewing to clothe resin ball jointed dolls. I'm also "Wovenflame" on Ravelry, Flickr, ETSY, DoA and yahoogroups.
About Me
Name: Marlene
Location: British Columbia, Canada
Capricorn, Married with grown children.
Saturday, November 05, 2005
100 Rounds
100 rounds finished and 89 (increasingly larger!) rows to go.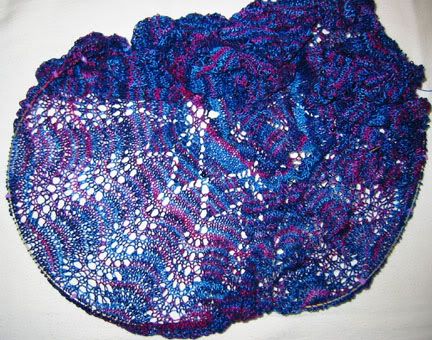 Feather and Fan Shawl
from "
Gathering of Lace
" done in 100%
2/8 tencel
in the "
Majesty
" colorway.